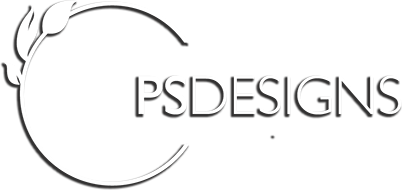 INFORMATION FOR NEW CLIENTS OF PS DESIGNS – 
MAKING YOUR DREAMS COME TRUE

Thanks very much for choosing PS Designs to handle the floral arrangements for your wedding and/or special event. Our team of floral arrangement experts will create a breathtaking presentation within your budget that you and members of your family will always remember.
A creative working relationship involves two easy steps:
1st – Please review and sign our Letter of Agreement.

2nd – Submit Your Payment.  The deposit amount will be provided with your proposal and is required to secure the date. The balance is due one week prior to the event. Please feel free to contact us at (615) 500-6872 or info@psdtn.com if you have any questions.
Privacy Policy
This privacy policy discloses the privacy practices for www.psdtn.com. This privacy policy applies solely to information collected by this web site.
Information Collection, Use, and Sharing
We are the sole owners of the information collected on this site. We only have access to/collect information that you voluntarily give us via email or other direct contact from you. We will not sell or rent this information to anyone.
We will use your information to respond to you, regarding the reason you contacted us. We will not share your information with any third party outside of our organization, other than as necessary to fulfill your request, e.g. to ship an order.
Unless you ask us not to, we may contact you via email in the future to tell you about specials, new products or services, or changes to this privacy policy.
Your Access to and Control Over Information
You may opt out of any future contacts from us at any time. You can do the following at any time by contacting us via the email address or phone number given on our website:
   • See what data we have about you, if any.
   • Change/correct any data we have about you.
   • Have us delete any data we have about you.
   • Express any concern you have about our use of your data.
Security
We take precautions to protect your information. When you submit sensitive information via the website, your information is protected both online and offline.
Wherever we collect sensitive information (such as credit card data), that information is encrypted and transmitted to us in a secure way. You can verify this by looking for a closed lock icon at the bottom of your web browser, or looking for "https" at the beginning of the address of the web page.
While we use encryption to protect sensitive information transmitted online, we also protect your information offline. Only employees who need the information to perform a specific job (for example, billing or customer service) are granted access to personally identifiable information. The computers/servers in which we store personally identifiable information are kept in a secure environment.
Updates
Our Privacy Policy may change from time to time and all updates will be posted on this page.
Agreement Details for the Client and PS Designs
Terms: Payments must be made in cash, check, credit card, or money order. The deposit amount will be provided with your proposal. Receipt of the deposit is required in order to secure the event date. A portion of the deposit is non-refundable. The balance on the total is due ONE WEEK PRIOR to the event. PS Designs is happy to provide one initial consultation, one additional meeting 30 days prior to wedding (if necessary), and up to two proposal revisions at no charge. Site visits within a fifty mile radius will be assessed a fee of $125.00; additional in-person or telephone consultations are $50.00/ hour; and additional proposal revisions are $25.00 each.
Change Orders: Items may be added to the original floral order within 30days of the event. A written proposal will be provided for approval with an additional deposit required.

Cancellations: Cancellations made at least 30 days before the event will receive a refund amounting to 1/3 of the original deposit. The remaining deposit balance is non-refundable. There are no refunds for cancellations made less than 30 days before the event.
Substitutions: We reserve the right to make substitutions in the unlikely event the flowers received are not of the quality suitable for your event.of the proposed color scheme will be maintained and flowers of equivalent value will be used. In this case, the integrity

Rentals: All floral containers provided by PS Designs are considered a Rental item and client assumes responsibility for damage or theft of all rentals during their event.
Event Guide: THE CLIENT is responsible to have a designated person meet the florist at the location of drop off and again at pick up at a pre-determined time. This is to ensure that all items are delivered in pristine condition and accounted for.
The signed agreement between THE CLIENT and PS DESIGNS contains the entire understanding between PS DESIGNS and THE CLIENT. It supersedes all prior and simultaneous agreements between the parties. Amendments must be made in writing, signed by all relevant parties, and received within 30 days of the event date.